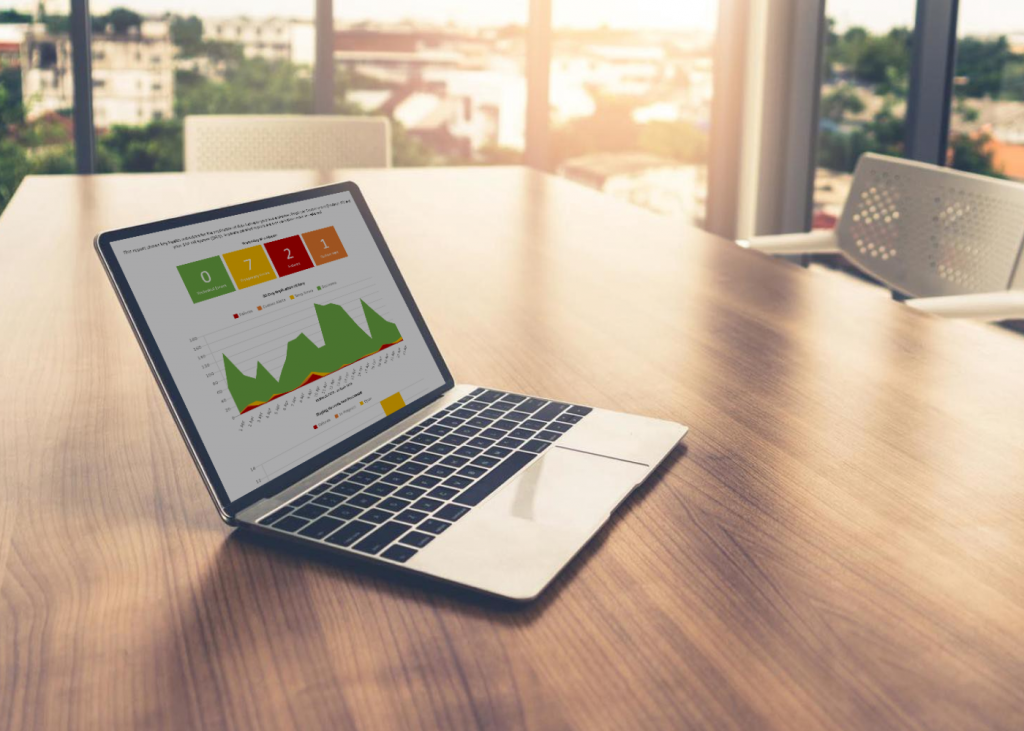 Integration between SuccessFactors and SAP S/4HANA is a common requirement. While there are standard replication processes and templates available, automated monitoring tools are lacking.
It is essential that you keep track of the synchronization of data from SuccessFactors to SAP S/4HANA – if you allow things to slip, then the data goes out of sync between the systems, and it becomes a nightmare to try and figure out how to reconcile.
K5's Replication Monitor automates proactive monitoring of replication, delivering alert notifications if problems are detected, and provides a daily replication health report.
Intelligent Reporting

Our report shows key health indicators, covering technical errors, temporary errors, replication failures and configurable custom alerts. With our "Yesterday at a Glace" tiles, we give a quick look at how replication is doing.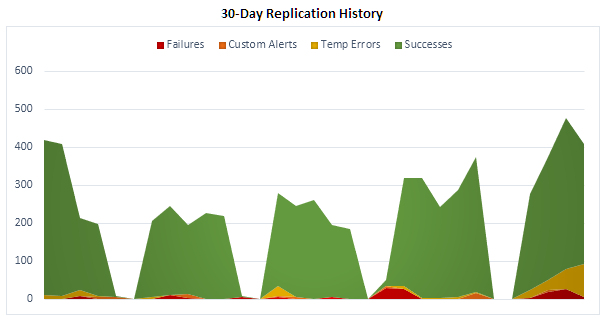 With a 30-day replication graph, you get a visual view of how many records are being replicated over time, and what the success rate is. You might just find some interesting patterns that help you make better decisions related to your data capture.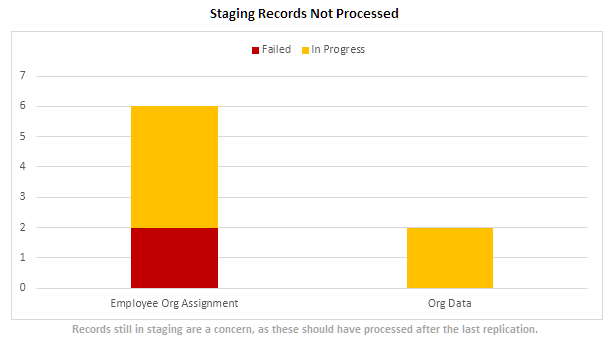 Always looking at every aspect of data integrity, our reports include monitoring staging areas to ensure that data is not only replicated, but also fully processed in the SAP system.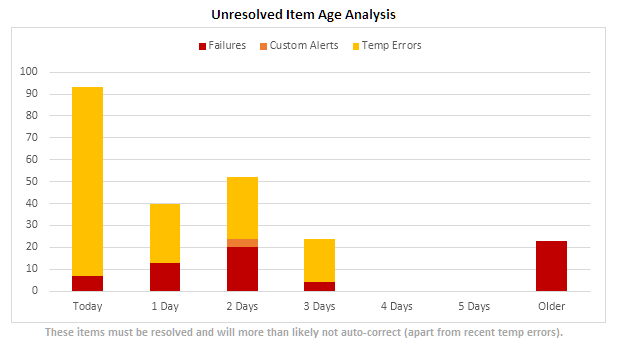 With intelligent automation, we let you know what errors have not yet been resolved and how old they are. This give great insight into how quickly your HR team is correcting data issues, and prevents problems from falling through the cracks.
Configurable Custom Alerts
There are scenarios where standard replication logs might consider something a warning instead of an error, but such specific instances might be detrimental to your data integrity. This is why we have developed custom alerts.
You are able to configure specific scenarios that you want to be aware of should they occur, even though standard replication does not see it as an error.
Ensuring Connectivity
There are multiple potential points of failure when it comes to data replication. Should a technical error occur, it's possible that the usual replication logs do not show any problems at all, but in reality replication has not executed. We monitor all points of failure and immediately send out alerts if a technical error is identified.
With our Replication Monitor tool, you can rest assured that you will know the exact health status of data replication at all times – no nasty surprises.
Find Out More